About company
Your Partner for
Software Innovation
Impronics is a software outsourcing firm with offices in the US, Australia, Sweden, South Africa, and India. We are a leading global firm in IT services with an experience of 15 years.
We pride ourselves in delivering quality IT solutions for almost any type of business with an economic price-tag. Our focus is on communicating with you to understand your requirements and render precise services that check all the boxes.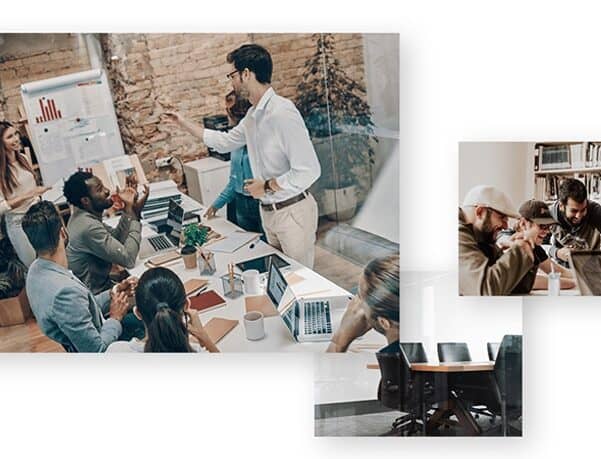 Our Mission
Our mission is to help businesses embrace advancing technology. We aim to do this by providing innovative software solutions that afford businesses a significant edge over other competition.
Our Vision
We envision ourselves as the leaders of the future. We want to become an IT company that provides businesses with the key to evolving their infrastructure according to the needs of the future.
Why Impronics?
Impronics is the go-to firm for all things IT. This is because we offer end-to-end IT solutions to all the major industries in the world without any compromise on quality and excellent customer service.
Our passion for developing the future drives us to continually improve and provide our clients with only the latest technology. We leverage our vast experience and combine that with current developments to bring you something that satisfies your requirements and provides a little extra.
When you sign up with us, you enter into a relationship that is both professional and courteous at the same time. Even after the work is done and the accounts are settled, our doors will still be open for you if you require any additional help.
We hope you understand our business and can't wait to join in. Contact us today to get started on your IT revolution journey.
Impronics
Our Core Values
We follow a group of fundamental values here at Impronics to maintain a consistent image and work ethic. These also determine our impeccable customer service, as indicated by our customer satisfaction rates.

Hard work
We believe that hard work makes the dream work. Nothing is impossible if we put our feet down and grind. We work with complete dedication and to our utmost capacity on every project. Expect something similar when you collaborate with us.

Integrity
Our goal is to deliver the services as promised without any problems. We guarantee complete honesty with every tool andsoftware we use to get the job done. This is backed up by our fifteen years of working with delighted clients.
Respect
We take it upon ourselves to be courteous and professional towards our clients. This is our way of respecting you for entrusting your projects to us. We also secure your company's privacy and ensure there are no breaches of data from our end.
Global Presence
Our Team Member

India
United States
South Africa